How Much Revenue
Are You Losing?
TIP Calculator
Use our Truth In Payments Calculator and find out how
much revenue uplift you can realize with Avangate
FIND OUT
Use our calculator and find out how software and online services companies realize greater revenue uplift and grow their revenue worldwide with the industry's FIRST Digital Commerce Platform for the New Services Economy. This calculator is for informational purposes only. See Disclaimer.
About Avangate
Avangate is the leader in Customer Centric-Commerce solutions, helping Software and Cloud services companies increase their online sales across touchpoints and business models, as well as grow their distribution channels to profitably scale and enter new markets.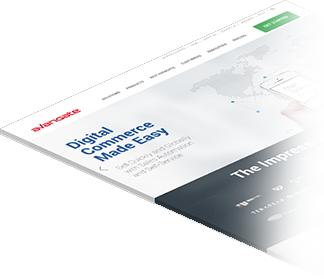 Avangate's solutions include a full-featured, modular and secure Commerce platform, which integrates online eCommerce, subscription billing, global payments, a partner order and revenue management solution, as well as a constantly expanding worldwide affiliate network.
Avangate has received numerous industry accolades such as the CODiEs Award for "Best eCommerce and Billing Solution", the Red Herring Top 100 European Award for Most Innovative Companies and was selected as a Gartner "Cool Vendor in E-Commerce". Avangate powers Commerce for thousands of companies including Abbyy, Bitdefender, FICO, iYogi and Kaspersky.
Our Clients

Avangate powers commerce for the modern digital business. Feel free to contact us for more information. E-mail: info@2checkout.com