Intro
It's undeniable that eCommerce is no longer just something new and exciting - it has permeated the shopping culture
around the globe with astonishing speed, and it's likely that this growth will continue to skyrocket.
REPER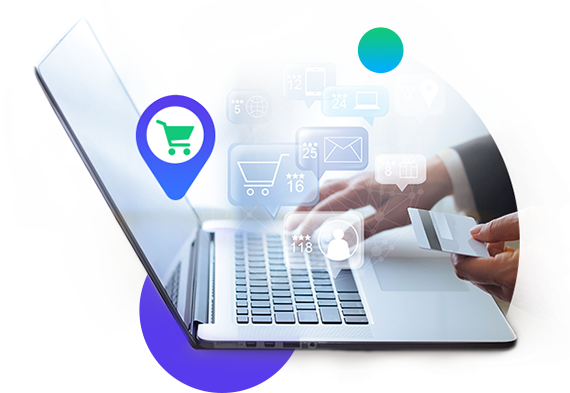 It's been predicted that more than 95% of purchases will be made online by 2040, according to a study conducted by 99Firms in 2020. According to Statista, there are already over two billion consumers who are shopping online around the world.
The COVID-19 pandemic has only amplified the dramatic growth of eCommerce around the world, as consumers have retreated to their homes and computers to purchase everything from dog food and household goods to mattresses and educational content.
This "new normal" of making digital purchases has fueled the growth of eCommerce and order value: 44% of consumers reportedly tried new brands over the past year, according to Arlington Research, and the average items per order increased by 60%, according to Contact Pigeon.
This eCommerce startup guide will give you all the secrets to build your own successful eCommerce business, including choosing the best product to sell online, writing your business plan, choosing a business model, pricing your products, and selecting a digital platform, as well as tips for branding, creating your website, and marketing.
Let's get started!
Choosing the Best Product to Sell Online
One of the first questions you will ask when embarking on starting your own eCommerce business is "What products should I sell?" You are correct to consider this decision carefully, with several factors in mind.
First, it's wise to do a fair amount of research. Look at the products that are currently popular and critically assess whether they are trends that are likely to stick around before joining the crowd. Starting your own eCommerce store can be time-consuming, so you'll want your product to have lasting power beyond the fads.
So, what's the best way to pick the product you'll be selling?
Everyone getting started in eCommerce will have their own approach, but we have some solid
guidelines for you to consider as you embark on this journey.
Here are some of the basics:
Be creative and free-thinking, at first. Think about your own interests, talents, and skills, and brainstorm any and all ideas, from outlandish to realistic, of what appeals to you. There is bound to be at least one idea that will also appeal to a wider audience of consumers.

Make sure that the product you choose is one that is needed and/or wanted (and not just by you). Pinpoint the target market you'll be appealing to and try to find a niche that is currently underserved.

Be careful with your pricing: either overpricing or underpricing can threaten your success as an eCommerce startup.
If the best product for you to sell is in a competitive market, try to find a particular niche to target so that you're not just one business in a sea of others. Differentiate yourself with a product that solves a unique problem for consumers.
What kinds of products could I sell online?

Physical Goods
This is a concrete item that your customer can see, touch, and feel when they receive your shipment and open the package. Think hard about the kinds of items that will be easiest to store, ship, insure, and protect from breaking along the way. These factors may seem like afterthoughts, but they can really affect your bottom line.

Digital Goods
The convenience of online content, whether software, audio or video, documents, or eBooks, has become a mainstay for consumers; why rush to the library or a bookstore when you can access so much knowledge on your computer or other smart device?
Digital Services
Turn your profession and knowledge base into your product! You can sell professional services, and the options are almost endless depending on your area of expertise: marketing, copywriting or video editing, business consulting, or counseling, coaching or mentoring.
Here are a few of the Digital Goods you could consider selling via your eCommerce business:
eBooks are published content, available online, that can educate, entertain, or advise, and are almost immediately accessible, making them an easy and convenient choice for customers. ePublishing revenue is rising at a rate ofly almost 5% per year, and its projected market volume is almost $35 million, with 23.3% user penetration by 2025.
Software is needed in almost every industry today, and all your product has to do to be successful is solve an existing problem. Naturally, there is coding, technology, and process development to consider, but if you can pin down a need in the market, you're on the right track.
Graphics and digital imagery dominate websites, blogs, and marketing materials online, and your creative skills in this area could be the perfect product for your eCommerce business.
Videos have become a critical piece of content marketing; Facebook alone has a staggering 4 to 8 billion video views per day. By creating informational, promotional, or educational videos for individuals or companies, you can charge for their use or even set up paid memberships to view your content.

REPER
Audio is increasingly in demand from consumers; sites like Soundcloud and Bandcamp have seen considerable growth in their user base in recent years, and it's estimated that 160 million consumers will listen to podcasts by 2023.
Documents like manuals, guides, whitepapers that can be sold online individually or on a subscription basis, are increasingly in demand.
Online courses are more and more popular, consisting of audio, video, text, or a combination of all three to appeal to different learning styles. You could offer a certificate of completion for a series of courses, or offer them individually, to share (and charge for) your area of expertise.
Digital Services
Turn your profession and knowledge base into your product! You can sell professional services, and the options are almost endless depending on your area of expertise: marketing, copywriting or video editing, business consulting, or counseling, coaching or mentoring.
As you consider what product or service you will feature with your eCommerce business, keep in mind that having a personal passion for your chosen product will go a long way towards its success. This, along with finding a product that is high-quality but inexpensive to produce and ship, and is popular and solves a problem, and you'll be well on your way.
Now, on to creating a business plan for your eCommerce startup!
Did you know that 2Checkout helps you grow and optimize your online business, whatever you sell?
Sign up for a free account with 2Checkout today.
Creating the Perfect Business Plan for
Your eCommerce Store

If you're thinking about starting an online eCommerce store, the timing is perfect. Spending behavior around the globe has shifted dramatically over the past few years, and in particular during 2020 and COVID-19, from brick-and-mortar to digital. More often than not, both consumers and businesses are finding what they need on the web.
Of course, starting an eCommerce business from scratch is challenging. This is where writing a business plan is an invaluable first step that will establish a firm foundation for your success. We can guide you through the process.
A business plan is a comprehensive overview of what you are hoping to build, with the future always in mind. A successful business plan will move step by step through an initial executive summary and the problem you'll be solving, all the way through the financial plan, marketing, and the team you'll need, among other components along the way.
Here is a complete list of the essential pieces of an effective business plan for an eCommerce store:

Company overview/ executive summary
This is your "in a nutshell" description of your proposed business. It should include its name (and what inspired it); the need you fill and your unique value proposition; the business' mission and "North Star"; your plan for a go-to-market; who your team is; and your legal framework.

Problem and solution
This is your opportunity to define the problem you will be solving with your product and what specific features your product will offer to solve it.

Market research
Learning everything you can about the industry and target market for your product is perhaps the most important step in your business plan. Deep dive into any and every aspect of what you're planning to offer and the audience you're hoping will need it.

Competitive analysis and product differentiation
You must know as much as possible about your competitors-their pricing, their distribution process, what stands out about them-and then differentiate your own business and product as the better alternative.

Business model
This is another critical piece of your plan, as it provides important details about how your product will be monetized: you might be selling B2B, B2C, C2B, or C2C, for example, and you might purchase your product to resell, or you might manufacture it yourself. The way you sell it is also important to outline - on your website, or in a marketplace?

Financial plan
This will help you price your product, and although it may only be an estimate in these early days of building your business, it's important to have a starting point. This should include a Projected Profit and Loss Statement (P&L), which details the revenue you're expecting, costs, operating expenses, as well as depreciation, taxes, etc., ending with the approximate date you hope to break even.

Marketing
Having a plan for getting the right customers to the top of your sales funnel is another essential piece of your business plan. What kinds of marketing channels will you use? Email, content marketing, Facebook ads or influencer marketing? Knowing how best to reach your distinct market and the conversions you can expect are key to success.

Operations
This piece of your plan details exactly how you will run your business. If you are planning the handle the manufacturing, what tools and materials will you need? You should also include plans for office software and accounting and billing procedures - these are as crucial as producing and selling your product.
In the end, although it may seem challenging to create a comprehensive business plan from scratch, remember that by carrying out this step you will lay the all-important groundwork for a successful business - without it all you have is an idea.
Picking the Business Model That Will Guarantee Success

If you're just getting started building an eCommerce business, you might not be sure how to start. What exactly is a "business model", you might ask, and how do I choose one? Fortunately, it's quite easy to select which eCommerce website business model will best fit your unique product, business, and goals.
Of course, the first part of that formula is what you are selling, whether it's a service, a digital product, or a physical good. Next, you need to make decisions about to whom you will sell to, whether it's consumers or a business. Finally, it's essential to nail down how you will get your product to your customers.
REPER
The main types of eCommerce business models

Business-to-Business (B2B)
is one of the most common models, where one business sells to other businesses, who may use the product themselves or resell it. What is sold by B2B merchants is often service-related (billing or HR management, for example) but can also be digital or physical products. The B2B model has advantages: order sizes are usually quite large, with high value, and are often recurring. On the flip side, B2B companies can require hefty capital startup expenditures and have a longer sales cycle.

Business-to-Consumer (B2C)
is the most "traditional" business model that people think of, and until recently was mostly brick-and-mortar. However, B2C eCommerce sales have boomed in the past several years and this year
that growth is expected to hit almost $4.9 trillion
. Costs for opening your own B2C eCommerce business are lower - the product itself and the marketing - and the sales cycle is shorter, and one only needs a website to sell and see results. However, B2C is now also incredibly competitive, and
64% of shoppers want their purchase delivered almost immediately
.

Consumer-to-Consumer (C2C)
is a model where the seller uses a marketplace, like eBay or Etsy, to sell their product, and can be a great way to quickly launch your eCommerce store and gauge interest without investing much capital or time. Of course, payment is delayed when going through a marketplace, although the buyer will naturally expect instant shipment-these and other issues should be considered.

Consumer-to-business (C2B)
is an increasingly popular business model where individuals sell products or services to businesses. Good examples of successful C2B merchants are
Envato
, who creates and sells WordPress themes, and sites like
Shutterstock
, which offer stock photos. This model is easy, in some ways - no inventory to manage, no real capital investment, and no customer service needed - but its success relies on online traffic, which can be labor-intensive to generate.


Business-to-government (B2G) and Consumer-to-Government (C2G)
are less common models where the government takes the place of a business. With B2G, a governmental agency might be purchasing services like data storage and document sharing. The C2G model consists mainly of consumers paying taxes to the government.
Selecting the business model that best suits your new eCommerce startup requires careful consideration, and each model has its pros and cons. The ultimate goal is profitability, and by doing research to match your own individual strengths with the best model, you will help pave the way towards optimal success and peak revenue.
Understanding Your Buyer Personas

When you think of your ideal target customers, you can imagine them as characters from a story: these are your "buyer personas". How many personas you keep in mind is up to you - it can be 1 or 2 or up to 20 - but these personas should count for 90% of your sales and should be based on marketing data and your current customer base.
Buyer personas help you know your customer inside-and-out, understand how they'll benefit from your product, and ultimately will guide everything you do with your eCommerce business. They provide an image of the VIP you're always pursuing: the customer who is most likely to purchase your product and come back again for repeat business.
Why buyer personas are important
Understanding your customers - the way they live, their interest, what they want, how they shop - is one of the reasons establishing buyer personas is so important. They make it easy to target the right audience, know what marketing channels to use, and what and how to communicate, all helping to guarantee a high ROI.
Having buyer personas also keeps all your departments aligned, helping to eliminate silos that lead to a fragmented sales approach.
The best evidence of the value of buyer personas is reflected in the statistics:
71% of companies who use them exceed
revenue and lead goals
55% increase in
organic search traffic
REPER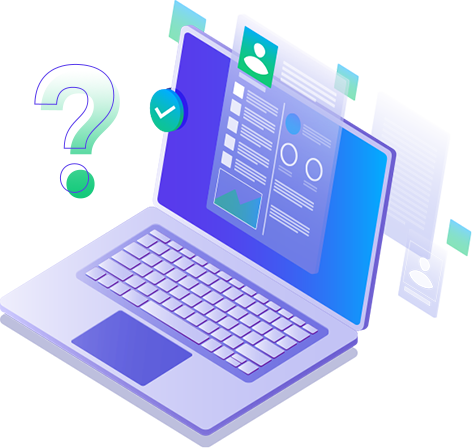 How to create buyer personas
Creating your buyer persona profiles isn't as difficult as you might think - have them fill out a simple form on your website, to start, then use surveys, phone or in-person interviews, or focus groups to get to the heart of what they need, what motivates them, their interests, background and goals, and their demographics. Here are some of the questions you can ask:
What role do you hold at your company, what industry is it in, and who does it serve?
How many people work for your company?
What are the skills, knowledge set and tools necessary for your role?
What education did you get to prepare for your work?
What does a typical day look like in your role?
How do you define success in your job?
What are the top five challenges for you in your work?
What are your short and long-term goals?
You can also get a lot of information from what draws your visitors in when visiting your website; using heat maps to see what's keeping them interested also adds to the profile.
Bottom line, the key in creating the buyer persona is to get as much detail as you can about who this person is; you can even give them a fictional name if it makes them more tangible. Also, remember to review your buyer personas regularly to ensure that they continue to match the goals, plans, and strategy of your business as it moves forward.
Doing this part of the process well as you build your eCommerce business will show favorably in your marketing statistics, your conversion rates, and ultimately (and most importantly) in your bottom line.
Deciding on the Best Pricing for Your Online Products

Let's face it: choosing the right price for your online product or service could make or break your eCommerce business. The price you choose influences everything you do, including marketing and sales, so it's important to get it right. The price your select can make you a strong competitor - or the company that gets passed over - when in competition with other more veteran businesses in the mix.
Market share is also important, and although price isn't the only thing that affects it, it definitely has a role. The ultimate goal should be to maximize profits for continued growth and get as much market share as you can.
What are the factors to consider when aiming for a price for your product that is neither too high nor too low? There is no definitive formula, but things that come into play are your competition, your costs, the profit margin, and who your buyer is.

1. Cost-based pricing
This is your break-even price, where you can meet all your expenses by selling your product, without a profit. This can be a good method for setting your baseline price.

2. Value-based pricing
It's important to understand the value that customers place on your product and how they compare it to products offered by your competitors. If they perceive that the value is higher than your baseline price, you could be charging more.

3. Market-oriented pricing
This method depends heavily on the quality of your product because buyers will be comparing your quality and price to your competitors' offerings. Underpricing actually doesn't work as well as you might think, as buyers can perceive a higher price as corresponding with superior quality. Keep an eye on trends in your industry for help in this area.
4. Dynamic pricing
This is where pricing is raised and lowered, weekly or even daily, based on demand, and it can work well with certain types of products. Tools like
QuickLizard
,
Omnia Retail
, and
Profit Peak
can help with dynamic pricing.

5. Loss-leader pricing
This is pricing that hooks customers by offering a low price they can't resist, but then the loss is made up in profits from the sale of other, high-priced products. It's essentially a form of marketing and requires a lot of knowledge about your costs and margins to be successful for your bottom line.
6. Price skimming
Here, you're starting with the highest price your customers would pay, and then lowering the price over time. Commonly used with products that have very few competitors in the market.

7. Market penetration pricing
The opposite of price skimming, here you start with a lower price in order to attract attention to your product, and later raise it to make a profit. Of course, the risk is that customers will choose to switch to a lower-priced competitor when the price goes up.
8. Captive pricing
With this pricing, you start with a discounted product but then charge a higher price for the products and services needed to get the most out of it. Beware, however: it can turn off customers if the dependent products are too exorbitant, so use this method carefully.

9. Anchor pricing
This is when buyers see one product price, but the business regularly sells the same product at a discount. This works well at attracting customers who are looking for a bargain.
Many of these methods are not entirely foolproof, as they require a combination of factors to work out well.
The cost-based method, with its clear-cut formula centered around your business expenses to calculate the selling price of a product, is the most reliable and traditional approach, and it's quite simple:
Costs for Product + Profit Margin Desired = Price of Product
Another way to look at it:
Profit = Total Revenue - (Cost to product one unit) x (# of units) - Total Fixed Costs
When calculating your costs, don't forget to include things like materials, time, packaging and shipping, fees for credit card transactions, and marketing, as well as fixed costs like legal fees, rent, electricity, and any start-up costs.
The good news about pricing is that you can always change it and doing that can even be beneficial to your bottom line. The most important thing is to be realistic about your pricing, and honest with your customers about the quality they are getting.
Choosing the Digital Commerce
Platform That's Best for You
You've composed your business plan and have your preliminary pricing in place, and now you're ready to select a digital commerce platform that will manage the heavy lifting of your sales process, leaving you to concentrate on serving your customers and improving and/or expanding your product.
Picking the right platform to meet the needs and expectations of customers today is critical. You need to have tools at your disposal that will support them online 24/7 on a myriad of devices and be flexible enough to work just as well as your business grows and expands.
There are many aspects of your business that can be handled by the commerce platform you select, including payments, subscriptions, marketing, ordering, merchant services, APIs and customer experience. It's important to understand the full technology stack and the available payment processing models from which you can choose.
Some businesses use a merchant of record (MoR) / reseller model, where the digital commerce vendor is the merchant of record and is responsible for processing payments from your customers. With this model you need to have a merchant account. Alternatively, you can use a payment service provider (PSP) model, which can enable you to accept electronic payments with a number of different payment methods.
Platform offerings vary from full commerce solutions for digital goods to subscription and recurring billing tools. There are also payment gateways or processors, and shopping carts, and eCommerce tools.
There are some key questions to ask when deciding which commerce platform is right for your eCommerce business:
What type of business is it?
What are its short and long-term goals? Will you be expanding to new regions, doing cross-border sales, going global?
What are the pain points and challenges you anticipate for your specific business? Will it possibly be difficult to release new products, and might your pricing go through frequent adjustments?
What kind of support will you want if/when your conversion rates are low?
Do you want to be able to customize your business' eCommerce experience?
Understand the costs
Choosing the best platform for your eCommerce business is critical for what it can do for you, but also because it is costly. The platform and tools, additional costs such as gateway fees, credit card fees, overhead, chargeback handling, tax management and more, will add to your overhead. Any extra features are likely to add to your total costs.
A good way to measure how successful your chosen platform will be (and whether it's worth the cost) is to know what key metrics you will track before and after you implement it. With some baseline metrics in hand, it will be easier to see how effective (or not) your digital commerce platform is contributing to sales and profitability.
Choosing the Right Branding for Your Product

Don't underestimate the power of branding - it not only makes your business and product look good it also can have a huge influence on your customers' purchasing decisions.
Building your brand online takes time, but it's worth it, as strong branding helps customers understand your product, the values of your company, and how you will solve their problems. It also builds trust, which is important with customers who are looking at a generic brand that is less expensive - they are more likely to select the product that has name recognition, status, and resonates with them on a personal level.
Additionally, making a purchase of a product with strong branding makes consumers feel connected to and within your brand's community, creating a bond that will bring them back for more purchases.
Essential steps in
building your
brand strategy
REPER
Know who your buyer is.
Use Google Analytics, look at what your competition is doing, conduct surveys, and do anything you can think of to find out everything you can about your target customer. This will help you create messaging that has the right design and copy to attract their attention, on the platforms that will best reach them.

REPER
Establish your brand positioning.
What is your unique value proposition? What can you provide that no other business possibly could? How is your product superior to other similar products? How are you providing a new way to solve a problem?

REPER
Make very clear what your vision, values, and mission are.
How do you hope to make an impact? This is your vision that will guide your decisions as a company. Your mission is your North Star - your reason for being - and your values are the things that motivate you and keep you going.

REPER
Choose a brand name.
A successful brand name will help attract buyers, convince them to buy, and keep them coming back. It should tell them who you are and what you do, and it should be memorable, in order to help you stand out from your competitors.
REPER
Establish your brand persona.
If you've already established your buyer persona, this should be an easy next step. Nail down how best to communicate with your buyers-what style of language are they comfortable with? What is the mood and what are the attributes of your brand - is it humorous, nurturing, friendly, dreamy?
REPER
Choose your visuals, including logo, color palette, fonts, and photography.
This is a very important piece, not to be neglected - give your customer an experience that equals or at least matches what they would have in a brick-and-mortar store, where they can touch and feel the product. Your logo should reflect your brand's message and be simple, but also memorable and timeless. Choose three to five colors carefully and remember that typography and photography should also be consistent and match the "personality" of your brand.
REPER
Keep the focus on your buyer.
Give your customers a great experience by knowing what they need and want and giving it to them. Customer service, as always, is your top priority.
REPER
Be consistent.
Establishing a style guide for your brand will help you and your employees be consistent in your brand voice and elements in sales, marketing, and customer service.
In the end, branding is more than just selling products. It's a relationship you build with your customer, giving them a community and a mission with which they can connect.
Building Your Perfect Website

Your eCommerce website is the online incarnation of what would have been a brick-and-mortar store, with a lot of advantages. You don't have the complications and costs of a physical retail location or the salaries, benefits, and management of salespeople. Your store can be "open" around the clock and reach an infinitely wider audience, even crossing country borders, depending what your product is.
Creating a website is relatively straightforward and there are a plethora of online tools that can help; the costs are relatively low, depending on how elaborate and feature-rich you want your website to be. One thing is clear, however: successful online businesses have their own websites.
Key steps to building
a website for your
eCommerce startup


REPER
Select and purchase a domain name or URL that closely matches your brand name, so that it is easy to find; the most common is .com.
REPER
Choose a
website creation method
, whether it's building it from scratch or using a website builder. The latter option is the most expedient and affordable, and there are many website builders to choose from, including
Shopify,
WooCommerce
,
Wix
,
Weebly
, or
Squarespace
.

REPER
Select one of the plans offered by your website builder, keeping in mind a combination of the features they offer and the cost per month. A plan with flexibility is ideal, and you should also consider the level of support you can expect.

REPER
Consider the shopping cart/checkout experience you want to offer - does the website builder offer several templates to choose from and can they be tested to find the best one for your business? How customizable is the checkout and does it include cart recovery tools? Can it be localized?

REPER
Carefully consider and select the
payment methods
you will offer - how will your customers
pay for your product
? If you are selling locally, this is relatively straightforward, but if you are selling internationally you will find that there are distinct shopper preferences in each country.
REPER
Create your
website content
- product names and descriptions, prices, and images, keeping in mind SEO (customers should be able to find you easily), filters, and searchability (35% of consumers say they use a
website's
search capability).

REPER
Tailor the shopping experience you offer to make it as relevant as possible for your target audience. Be prepared to run promotions and offer coupons, plan ahead for cross-selling and upselling, and confirm that your website builder can provide the capabilities to do all these things.

REPER
Establish the shipping and fulfillment component of your website. Think about whether you'll offer free shipping, flat-rate shipping, or a cost dependent on other factors such as weight. Include an FAQ so all the shipping facts are clear for your shoppers. If you are selling digital goods or goods with a subscription, there will be other things to consider, like access codes and subscription billing and management.
REPER
An exciting step towards your live website - connect your business domain!
REPER
Test every aspect of your website to make sure it runs smoothly without glitches that might turn your customers off. Ensure that the checkout process runs smoothly and that the load time is reasonable.

REPER
Market your website to draw customers in and begin to make those sales. You can use paid search ads, email marketing, and social media postings to promote your new website.

REPER
Continue to optimize your website using testing and analysis and keep a close eye on your analytics to see what's working and what isn't.
Your website can be the most powerful tool in your arsenal. Build it carefully and nurture it along the way, making optimizations when needed, and find ingenious ways to lead customers to it.
WEBINAR
Not all SaaS websites are created equal. Here's how to build a SaaS website that resonate with your specific audience.
Make Sure Your eCommerce Website is Secure
Naturally, the look, feel, searchability, and ease of checkout are among the most critical features of your website, but its security is just as important. Your website is the vessel for so much private information-names, email addresses, passwords, credit card numbers, etc.-and hackers may see this as a potentially easy target.
Security threats can vary from Distributed Denial of Service (DDoS) to malware, phishing, SQL injection, and others, all of which can be very costly to your customers and, of course, to the reputation of your business.
Fortunately, there are several steps you can take to protect your website and your business from security breaches.
Make it easy for your customers to be safe as they use your website - require them to set up secure passwords and recommend that they use a private network to shop and then log out at the end of their session.

Use and display reputable eCommerce security badges. This will build trust.
Establish a website security policy, requiring strong passwords, regular password updates, to make it particularly difficult for your admin area to be hacked.

Make sure your website meets industry security standards, and that links are encrypted.

Require your shoppers to complete multi-factor identification.

Pick and choose the customer data you store - the less data you have, the less you attract hackers.
Use website monitoring tools to detect suspicious activity.

Keep your systems and platform up-to-date and pay attention to integrations;
Employ a web application firewall to protect your server and content, and to detect and protect against malicious activity.
Don't underestimate the value of a safe and secure eCommerce website, although it can be costly and time-consuming. Protecting your vulnerabilities against hackers will shield your customers and your business, and ultimately preserve your bottom line as well as your reputation.
Marketing Your Product

You've completed some of the most important steps already - chosen your product, your business model, and your platform, written your business plan and decided on pricing; determined what your buyer persona is, created branding, and set up a website that is secure - now it's time to tell the world why your product is the best solution to their problem and get your first customers on board.
There are many marketing options that can help you reach your target audience to share your product and what it does best; here we'll share eight of the top avenues to pursue.

REPER
Educate your customers with great content
Content marketing - blog posts, webinars, infographics, videos, online workshops, etc. - is a great way to tell people about your offering and how it works, whether it's a physical product or software/digital. It enables you to go in-depth, to tell a story about your product that is persuasive and helps your audience know why they need it.
REPER
Make sure to keep SEO top-of-mind
These days, the majority of buyers use an online search as at least part of the pursuit of their desired product. Since there are likely many competing options out there, you need to rank as high as possible in the search engine results to be competitive.

REPER
Use paid advertising strategically
Paid ads can do wonders for your business, and only require money and the commitment to test different ads, audiences, timing, demographics, and ad placements to find the right fit. At first, try an array of channels, including social media, display ads, PPC, then see which have yielded the best conversions.

REPER
Make yourself known on social media
Social media is a great branding tool and even smaller businesses can benefit greatly from the exposure it provides. Choose the best social media platforms for your product, set some goals, have a strategy in place, and see where it takes you.

REPER
Let media outlets do some of the heavy lifting
Send out press releases to the media and try to get articles featured on industry websites that appeal to your audience. There are websites that offer PR services, or an agency could also provide an experienced perspective. Getting this kind of exposure will raise awareness of your business and product and will drive people to your website so it can work its magic.
REPER
Use email to your advantage
Email is still one of the best ways to reach people. You can have various campaigns targeting different segments and use a newsletter approach.

REPER
Affiliate marketing
If you are selling software products,
affiliates
can help you sell them by featuring them on their websites for a commission on sales only. This is a great way to reach customers, especially if you select a network that is well-known and trusted for selling products like yours.

REPER
Try working with influencers who will market for you
Influencer marketing can be effective for B2B and B2C, and like online reviews, reassures existing customers that you're the real deal. Not only does it gain you credibility, but it can also attract some new customers.
Conclusion
REPER
REPER
Shopping online used to be a novelty, but after years of growth topped by a sudden surge due to COVID-19, it is now a necessity, and that landscape shift is unlikely to change. It is a better time than ever to start your own eCommerce business, and we hope we've helped you with our step-by-step blueprint for doing just that.
Launching your eCommerce business from scratch can be daunting, but it is also an exhilarating endeavor. Pick a product you're passionate about, come up with a surefire business plan, build a website you're proud of, and set about marketing with the knowledge that your product is the best option for your target audience.
Need some additional help along the way? There are options for support from leading platforms like 2Checkout.
If you'd like to know more about how you can optimize your online sales, try a free account with us; our full monetization capabilities could provide the extra boost you need.