The Software Distribution Channel:
The Reports Of Its Death Are Greatly Exaggerated

In recent years, with the rise of eCommerce, many pundits have announced the death of the software distribution channel. But now, more than ever, these distribution channels, resellers, and new eMarketplaces serve an increasingly important role in helping software publishers break open new markets, innovate, and create relationships with end users. Within just a few years, software distribution channels will likely change more than any other channel in any other businesses globally. As a result, software marketers will need to understand these changes and the underlying technology needed to support them.

Download now and receive your complimentary copy of the White Paper from Revenue Architects: "The Software Distribution Channel: The Reports Of Its Death Are Greatly Exaggerated" and find out how to take advantage of the channel trends.

About Revenue Arhitects

Headquartered in Boston Massachusetts, with offices in San Francisco California, Revenue Architects is a research and professional services firm focused on marketing and sales performance. The firm focuses end-to-end across the value chain of sales and marketing to bring insights for sales and marketing excellence.

For more information go to: www.RevenueArchitects.com

About Avangate

Avangate powers modern Digital Commerce, finally solving the complexity of online commerce, subscription billing, and global payments for Software, SaaS and Online Services companies. Backed by a proven cloud platform, unmatched expertise and a depth of digital commerce services, Avangate helps digital business leaders drive the fastest path to revenue, maximize the value of every customer, and expand global reach.

Specifically designed for software markets, Avangate's scalable and integrated solution includes a full-featured, modular and secure eCommerce platform, a partner order and revenue management system, as well as a constantly expanding worldwide affiliate network.

More information can be found on www.2checkout.com

For more information go to www.2checkout.com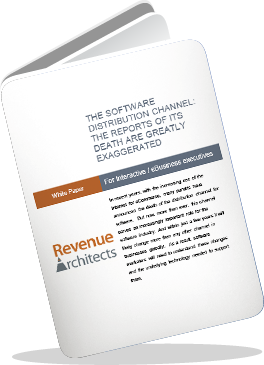 An Avangate sales consultant will contact you within 24 hours (working days) and suggest the appropriate solutions for your business. An automated confirmation email will be sent immediately to the address provided.
Thank you again for your interest in Avangate.