If you are evaluating e-commerce platforms or if you just want to see how your current solution stacks up, the Grid Report for E-Commerce Platforms from G2 - the independent business software review platform - is at hand.
Based on reviews from hundreds of professionals from companies of all sizes - Small Businesses, Mid-Market as well as Enterprise, this report will assist you:
Compare the best E-Commerce platforms, making side-by-side solution comparisons
Assess reviews by your peers who have had hands-on experience with the E-Commerce products you're considering
You can read the G2 report for free, courtesy of 2Checkout. You'll gain access to summary graphs, commentary, and charts - all at no cost to you. Plus, you'll get the inside scoop on why the G2 community recommended 2Checkout to potential buyers - software, SaaS, online services companies - at a rate of 84%!
2Checkout's solution focused on the global sales of goods and services also received higher than average scores in key areas: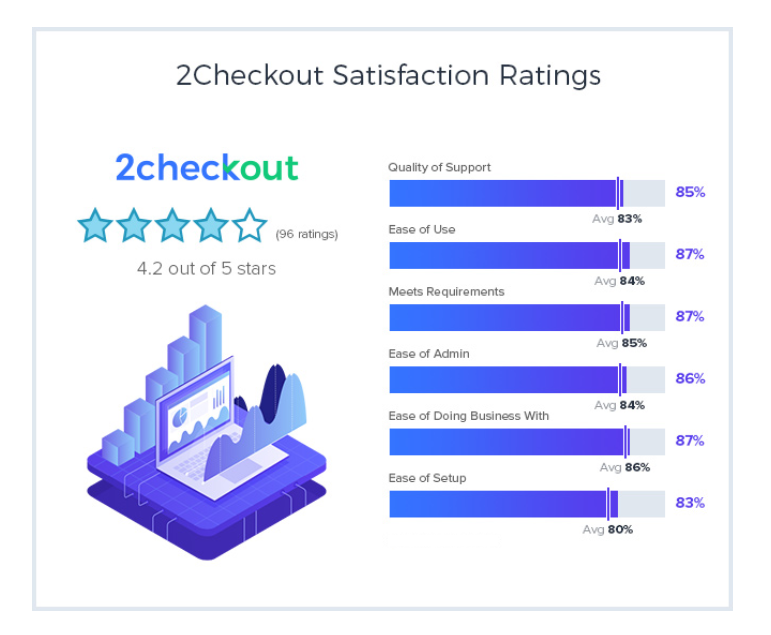 Download your complimentary copy now!